Wouldn't it be fun to convert your traditional dumb blinds into smart blinds without the need to invest boatloads of money into the project? I bet this caught your attention and now let us dig into how this can be achieved with minimum cost and utilising the blinds we currently have.
What are the benefits of installing smart blinds?
There is not just one benefit of automating your house and installing smart devices and gadgets at vital locations of your home. You can very quickly have mobility in hand and also massively save on costs in the longer-run. Keen to know what other benefits encompass around installing smart blinds rather than keeping your traditional screens, then read further down what my research on this topic brought me to conclude.
Convenience
Having your blinds converted into their smart version can immensely help automate the way you want the blinds to roll up or down when needed. You can easily set up the controller on the shades to roll up during the day time and roll down during the night. This is a great feature that can help you avoid massively on heating costs during winters. You can set the smart blinds to let the solar energy (sunlight) hit into your home space and then roll back up as soon as it starts getting dark outside. So when you reach home, you wouldn't need to ramp up the heating to make your home warm. A great benefit right there!
Massive energy savings
A significant aspect of having smart blinds at your home is the fact that they have built-in heat sensors that would allow them to roll up when a certain degree of temperature has been achieved in the surroundings where they are installed.

As a result of this, the HVAC system consumes less energy and thus giving you the coefficient of cost-saving.
Integration with smart home
These smart blinds seamlessly integrated with your smart thermostat that is deployed at your home. This helps significantly to mitigate the requirement of ramping up the air-con or the heating during a particular season. During summer, if the room gets too hot; the sensor picks up the trigger and alerts the thermostat to control the blind motor and close the blinds to avoid the sunlight reaching the living space. And then during winters, the blinds can be easily controlled via the smart thermostat to open up and let the sunlight hit the area to make the environment around you hot. This is an excellent feature on its own and does wonders.
Smart Lighting system
You can very easily and swiftly configure your smart blinds with your smart light switch panel or the smart bulbs at your home. These can be paired along in such a way that if there is sufficient sunlight available, the blinds would turn up for natural lightning and keeping the lighting disabled at your home. And as soon as it starts getting dark, the smart blinds send an alert to the smart lighting installed in your home to fire up thus leaving your space illuminated at all times.
This in result, saves a lot on the utility bills and eventually you aid in the energy saving of the world.
Know your R-Value
If you are right at the beginning stages of converting your home into a smart home, then the take away here is that you should really spend those first dollars on installing smart blinds. Since it can add to the insulation value to the windows of your house.
To make you better understand the subject. An R-Value is the recommended value of how well the insulation should be in each part of your house, which is the insulation material's resistance to the heat flow in between.
A prime example is that if you install traditional honeycomb and roller blinds, this gives you the R-value of 4, which is significantly higher than installing a double-glazed window.
More safety
Smart blinds are known for being smart since they have no conventional cablings and strings attached to it. These are wireless and cord-free. Thus giving you a great benefit of being problematic and stress-free if you have kids around the house.
Some smart blinds also seamlessly integrate directly with the smoke detection alarm system at your home. Thus mitigating the disaster in case anything happens at your home.
Security enhancement
Without a doubt in our minds, smart home technology and up-gradation has caught the world by storm. It wouldn't be wrong to say that people feel a lot more relaxed and comfortable while they are in and away from their smart homes just because they know that the installed devices are keeping an eye on everything around the house.
Similar is the case with these smart blinds. These blinds can be very easily controlled remotely via your smartphone and thus you can roll in or out the blinds whenever you want by the flick of a button on your smartphone. This then gives the impression to the trespassers that there are people inside the house and would eventually ward them off.
One great benefit of smart blinds is that they are mostly open to integration with the majority of smart home systems out there in the market. These devices can be interlinked and thus you can set up a schedule as to let the blinds turn on when no one is at home using the geo-fencing and your smartphone.
Inexpensive
You can very easily and swiftly convert your dumb blinds into smart blinds with the help of this article. It is easier just to buy the equipment and do it yourself at home rather than spending hundreds if not thousand's on ready-to-go smart blinds.
How to make your dumb blinds smart starts here?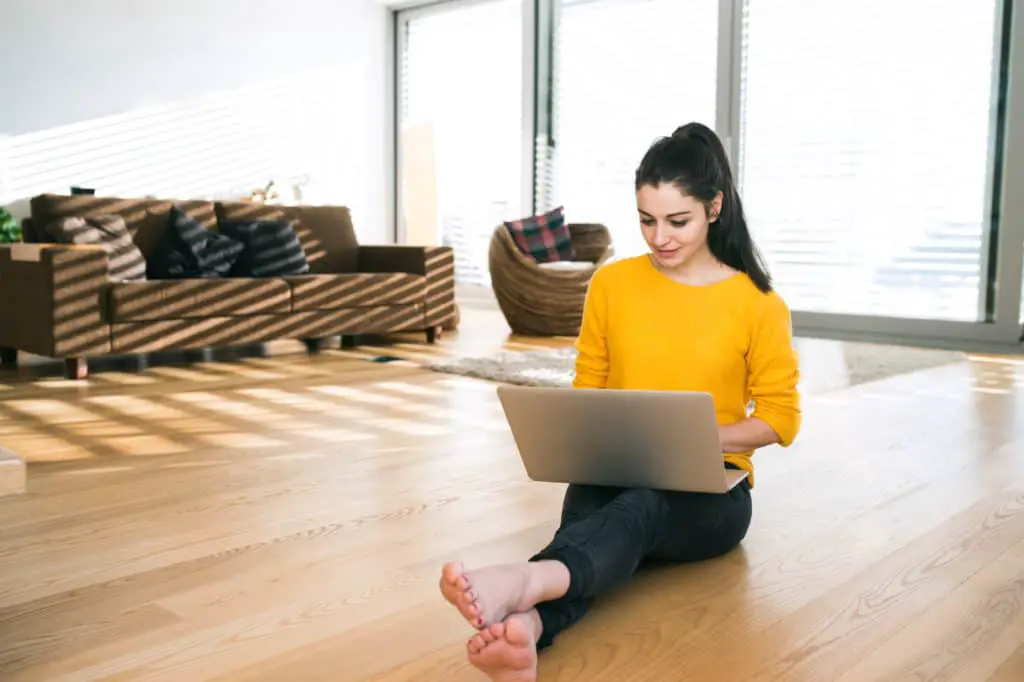 There are a couple of ready to use devices that are available out in the market which you can use to convert your dumb blinds into smart blinds, but in this article, I have personally reviewed two of the best products that I have witnessed the execution of, and they work flawlessly. These are not very costly and would definitely not burn a hole in your pocket by their purchase. You can with the help of these could easily and swiftly convert your blinds into smart blinds.
BLINDENGINE KIT
The BlindEngine KIT was initially a project that was funded over at the Kickstarter, and thus have progressed immensely and now made its way into the smart home automation industry. The chaps at BlindEngine have done a marvellous job at keeping cost at bay while converting your blinds into smart blinds.
The company promotes themselves quite nicely and claim that they support blinds of the following nature
Roll Shades
Roman Shades
Horizontal Blinds
Vertical Blinds
Curtains that are roll type
It is crucial to know beforehand what kind of screen you have at your home before you head on to buy this kit.
What BlindEngine doesn't support are
Cloth Curtains
Blinds with locks
Blinds with pull cords
Blinds that come with a large connector
Cordless blinds
The kit from BlindEngine comes with two different gear types that are capable of functioning well with cords that have got standard strings, small and large ball chains. That is ideally on the larger end of
1.6mm to 4.4mm
4.5mm to 6.6mm
This kit can support weights that are limited to a max of 15lbs. Its engine has a capacity of 10ft by 10ft, and the best part is that it can easily be controlled via your smartphone app.
BlindEngine kit also comes with features such as
Voice control
Recognition Control based on Location
Which is a must if you are to integrate it with the smart voice assistants such as Amazon Alexa or the Google home. Since these assistants are a vital part of any smart home automation infrastructure, this is a must feature that you should look for if you are to buy any smart-blind KIT.
Lastly, the BlindEngine kit has an auto-cut off feature in which it stops functioning automatically to avoid further damage in case it identifies that there is additional pressure being exerted or extra weight is present. This gives you the comfortability and the satisfaction that your device is operating at its full capacity.
To give you a summary of what BlindEngine KIT has to offer and its PROS and CONS, I have listed all of them down in the table below for your easy read
| | |
| --- | --- |
| PROS | CONS |
| Seamlessly connects with your smartphones | Weight limitations – Max 15lbs |
| Mobile Control | Might require resetting and re-calibration if overweight or gets stuck |
| Easy-Installation | Some users reported connectivity issues with Google Home and Amazon Alexa |
| Compatibility with major roll blinds with cord or beads | Voice commands require a steep learning curve |
| Voice Control feature | The app tends to be a little buggy at times |
| Emergency Auto-Stop feature |   |
MySmartBlinds Automation Kit
With the installation of the BlindEngine kit, perhaps you might be thinking about how much of an extra spike you could be seen in the usage of these smart devices. Well, worry no more! With the installation of MySmartBlinds Automation Kit, you can bid farewell to those huge bills
The MySmartBlinds kit is a solar panel based device that powers your Smart blinds using solar energy and thus eliminating the factor of using standard electricity to fuel your blinds.
This additional feature definitely is worth the while since it helps you save on those expensive utility bills, but this also comes at a cost. Installing this device and setting it up to function is not easy and might not just be as straight forward as you might think.
It doesn't work with all the blinds out there, and also its significant dependency is that its known to function well with 2" to 3" blinds only.
There is a dedicated app on this particular kit that you can install on your iPhone or any Android phone out there. You can use this app to set daily, monthly, weekly schedules on how the device operates your blinds. And if you must know, this kit too is voice-controlled, so you can just seamlessly integrate it with your voice hub.
Just get new smart blinds that are ready to use
If the whole idea of having to install a kit on your traditional blinds scares the crap out of you, then you are better off staying far away from the above solution. Just go ahead and buy a smart blind and keeping in mind that these ready-to-use blinds would cost you and would require a qualified technician to do the fitting and whatnot.
Conclusion
To conclude this article, it all depends on what kind of a person you are, to be honest. Not in a harsh way, but if you are into being ultimately cost-efficient, then your best bet is to choose the DIY option. Which I would be writing an article on very shortly. But if you are someone who just wants to get this thing up and running, then you are wise off investing your money in an AIO Smart Blind solution. Do keep the above pointers, pros and cons in mind before you choose any product that is other than the one mentioned above in the article.
Safe Jetson's Home Adventures!