We all are living in a world that has surrounded us by technology. It isn't a shocker when I say that all of us are part of a more prominent structure most commonly referred to as the IoT (Internet of Things). Yes, you; right there! You are a thing, and the gadgetry and technology that surrounds us are widely referred to as the Internet. So we all form a mesh kind of a structure in this whole blockchain. But, that is not what the essence of this topic is, and I would primarily be discussing how technology has revolutionised the way we listen to music at our home's. Gone are the days when one would require to get up from their comfy sofa and find the remote to turn down the volume on the home theatre system; audio system at our residence.
Nowadays, the speakers come embedded with AI (Artificial Intelligence) technology. For a layman, you can call them as the "SMART SPEAKERS", which are capable of doing a plethora of tasks. The promise that the manufacturer of each smart speaker tags with their products is that it is bound to make your smart home life a breeze. There is not just one, but a dozen of manufacturers who have done an excellent job into creating such devices and in all honesty, they tend to deliver based on their customer base and the audience-wide adoption of needs and queries. With that I mean, each manufacturer firstly tries to address the concerns their customers have raised in latest updates and upgrades of the gadget, along with they ensure to keep abreast with what the mainstream audience expects out of a smart speaker as a whole. To name a few:
Google
Amazon
Apple
Sonos
Logitech Ultimate Ears
Harmon Kardon
Many more!
These are by far the big industries players when it comes down to smart speakers, and their products are undoubtedly beyond expectations. But as I have mentioned above, that each of these manufacturers has a specific price, the way their gadgets perform, functionality of the device and a value proposition based on how the masses communicate with the brand and what they expect out of their products. After all, if these brands are not careful and cautious enough to listen to what the consumer or buyer of their products want, then the result would be similar to that of Nokia. We all know what happened to the mobile phone giant Nokia.
So now if you are interested to know which smart speaker is best suited for you? Then the plain answer to that is, get hold of a paper and pen and jot down what exactly is it that you expect out of your speakers? Is your requirement just to listen to music? Or listen to music in quality? Or have your speakers act as a part of your IoT infrastructure that we here at SmartNutter.com call as the SMART HOME. It all narrows down to your personal preference.
If you are someone like me who likes to shell out a bit of extra cash and buy a gadget that is scalable in the future, then I would highly recommend you pick up the smart speakers that are on the high-end side of the product lineup. I will tell you down in the article, why I am preaching that!
Once you buy a decent smart speaker, with an IoT menu embedded into the device; you can then easily integrate it with your smart home hub or even your other smart devices that you already have or plan on buying in the future. This serves as both a decent speaker and a voice assistant. Devices that you may get to control with such high-end smart speakers, the list can go on for pages.
If you are just at the beginning stages of the smart home journey and always wanted to replace your old Sony music system in your home, then I would highly recommend you start out with the Amazon Alexa speakers. If budget is of the constraints, then you can always go in with the less advanced editions of the Amazon Alexa such as the Echo, Echo Spot and the Echo Dot. Do bear in mind, the more, the merrier. In smart speakers range, you should always aim to buy the high-end version of the device since that's the one that is engineered to perfection. In all honesty, the Echo series of the Amazon Alexa-lineup also offers reasonable sound quality, but the Amazon Alexa is mastered to perfection.
You must be wondering why I recommend Amazon Alexa as a beginner's smart speaker. That is solely due to the way Amazon backs their product and provide flawless and exceptionally high customer service. Right, when you place the order on the Alexa till the moment you unbox it, you can take guidance from Amazon's top-notch customer service, and they would be there to guide you every step of the way.
A question that you may ask yourself at times is.
Why Do I Need a Smart Speaker?
You do not necessarily need to wrap your head around this particular gadget, but in all fairness, you should give them a shot.
Based on a statistic, there were more than 5 million Echos sold last year alone. This makes ECHO Amazon's bestselling product ever. So there is bound to be something that Amazon has done right in this domain, isn't it?
What Differentiates a Regular Speaker from a Smart Speaker?
The only selling point with a smart speaker is its capability to perform hands-free actions. This is the major selling point, and to be honest, it is one of the best abilities you can have in your home. Think about a number of scenarios where your hands were occupied, but you needed help – like right now!
Now, what might that help be? Well, there are plenty of situations where a smart speaker would be able to help you to get the job done that would otherwise require you to do that particular task manually. For example.
You are preparing a delicious supper for the family, and you want to know the recipe while you are making it be heard out loud by you in the kitchen. While you are dicing, and chopping and what not; you can easily pass on the instructions to your smart speaker and the AI would be able to narrate the recipe to you! VOILA.
You are busy working on a project and meeting a deadline. You do not have the time neither the energy left to go downstairs to look at the score. All you need to do is to pass on the voice instructions to your smart speaker, and it would in a jiffy, let you know the current score of your favourite team; without moving an inch from your work-desk.
You can also pass on voice command to the smart speaker nestled in your child's bedroom to narrate a bed-time story to them while you are cuddling with your wife. Yes, that is possible!
Not only this, but you can also integrate all of your smart devices in your home with these smart speakers and can control virtually anything that is integrated with it, by the help of voice instructions.
Oh yeah, in case I forgot; smart speakers play music too! *wink
Which Smart Speaker Is the Best?
No one answer fits all here. The answer truly is subjective. Since there is a large customer base for Apple' product and those would vouch for Siri on top of any other voice assistant and smart speaker system. And on the other hand, there is a group of people who like Amazon's Alexa is the top voice assistant in the market. So there is relatively no straightforward answer to this.
In my case, since I have always been an avid iPhone user since 2009; I would say that there is no harm in using Apple Homepod system even though there are specific pros and cons attached to it. But so is the case with each product that you buy. There is always going to be features that are either not possible to be embedded into a smart speaker by a particular manufacturer due to copyright and trademark and eventually some elements are going to be present in the other product and vice versa. You get the gist!
Now if you consider that market trend, then as per the trends; masses claim that Google's Voice Assistant is the best and the most accurate voice assistant available in the market. But if you are not an Android fan, then the best bet would be to either stick to your current Apple's Siri voice assistant or if you are a neutral gadget lover, then perhaps Amazon's Alexa offers best overall compatibility and sustainability. But by no means, you should take my word for it. I am basing all this based on my personal recommendations and research from various websites.
Since I have stated above, that if you are not siding anyone amongst Apple or Android and should aim to go for Amazon's Alexa, the question may arise:
Is Amazon's Alexa better than Google's Voice Assistant? If I were you, the first thing I would understand is that they both work exceptionally well and are manufactured by tech giants. So you can't go wrong with either of the products. Primarily, what matters now is that whose shape and look you like the most.
The Amazon Alexa series, along with their DOT lineup; comes with a plethora of Skills. Which sets it apart from its competitors. But on the other hand, Google is the king of artificial Intelligence and has done a fantastic job when it comes down to securing the customer base and relying entirely on Algorithms that have made today's best search engine as well. Even before the smart speaker's industry thought about producing their own smart speakers, Google was there and had excelled in the AI-domain.
Let me now take you through a list of smart speakers that I have shortlisted that are both affordable and provide you with the best possible features.
Sonos One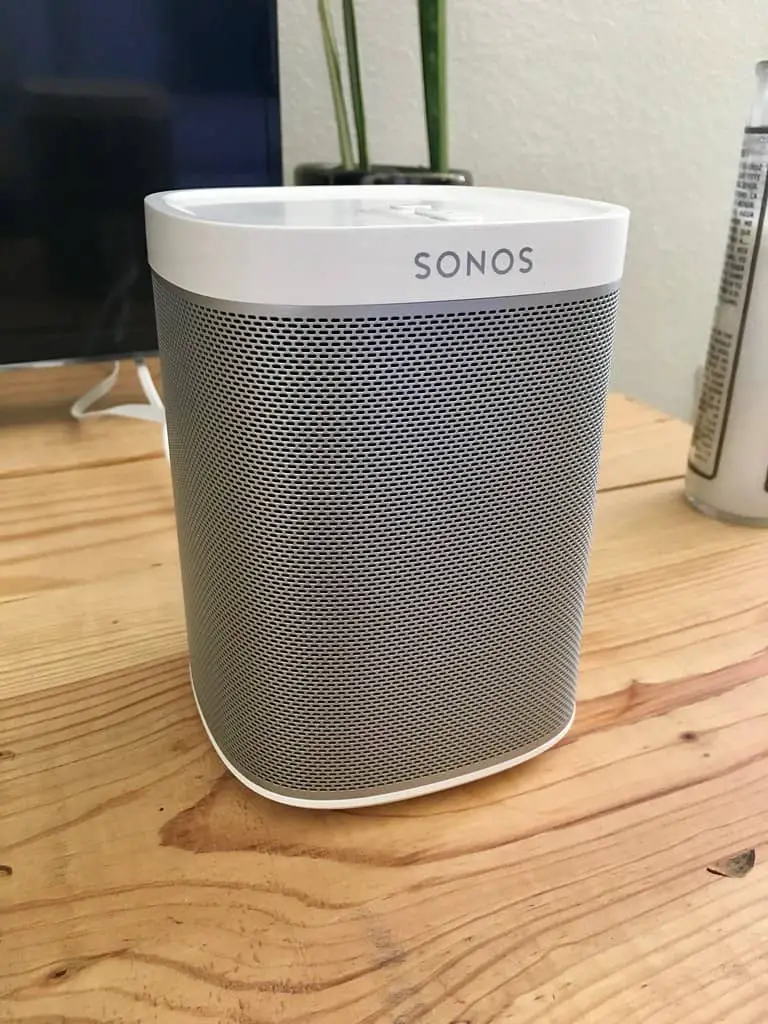 Sonos one is state of the art technologically advanced smart speaker that is capable of being snuggled into virtually any place you can imagine, due to its sleek and miniature design. It has humidity resistance, giving you the liberty to even keep it in your bathroom. Amazon Alexa is built right into it thus giving you the control over your smart devices and most importantly giving you crisp music sound. You can even use the Sonos one to check up on headlines, weather forecasts, ask questions and have the Sonos one answer them and much much more. And guess what, all of this is COMPLETELY HANDSFREE! Yay!
The benefit of having a Sonos One is that you can pair two Sonos One device if they are kept in the same room to form a kind of a Mesh network. This enables you to have more detailed sound quality. You also have the liberty to pair your Sonos One with a
Playbar
Playbase
Beam
If you have got multiple Sonos One speakers in each room of your house and want them all to play particular music at one time, then all you need to do is to hook them all up with your Wi-Fi and voila, you can then rock the house with Godsmack! Just kidding.
Technical Specifications of the Sonos One
| | |
| --- | --- |
| Product Dimensions | 4.7 x 4.7 x 6.3 inches |
| Weight | 4.08 pounds |
| Manufacturer | Sonos |
| Batteries | 1 Lithium Polymer Battery |
Apple HomePod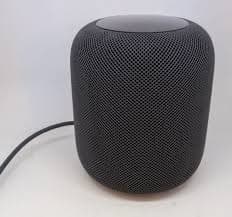 In early 2018, Apple finally decided that they would also capture the smart speaker market by launching its very first HomePod smart speaker.
One of the top benefits of owning one is that it compliments well and syncs flawlessly with your Apple products that you already own. So if you are a diehard Apple fan like me, then this one is a no-brainer and the most obvious choice for your next smart speaker. Period!
Do remember, that with every Apple product that you plan to buy or already own; you need to weigh out if Apple is the only product that you would be ever buying to integrate your other gadgets in the ecosystem seamlessly. Since Apple is not very friendly with integrating with other products as much as it does with devices under Apple's own flagship.
Another benefit of owning the extravagant Apple HomePod is its sleek design and the ability to stream music in the highest audio definition possible. Not to forget, its intuitive set-up mechanism; you can be up and running with your new smart speaker in a matter of seconds. But do remember, that Siri is the only voice assistant that comes along with this product and although Siri has high accuracy, it definitely lacks in the scope of accepting instructions and delivering them at the same time. If all of this isn't a massive bother to you, then, by all means, proceed with this beast as it is no doubt the best smart speaker out there in the market today.
Apple is said to have the upgraded version of the HomePod 2 and a cheaper edition called the HomePod mini that is rumoured to launch in 2019. But as we are at the end of 2019, we are still waiting. So let us see how Apple impresses us yet again with their new upgraded version of this beastly smart speaker set.
Amazon Echo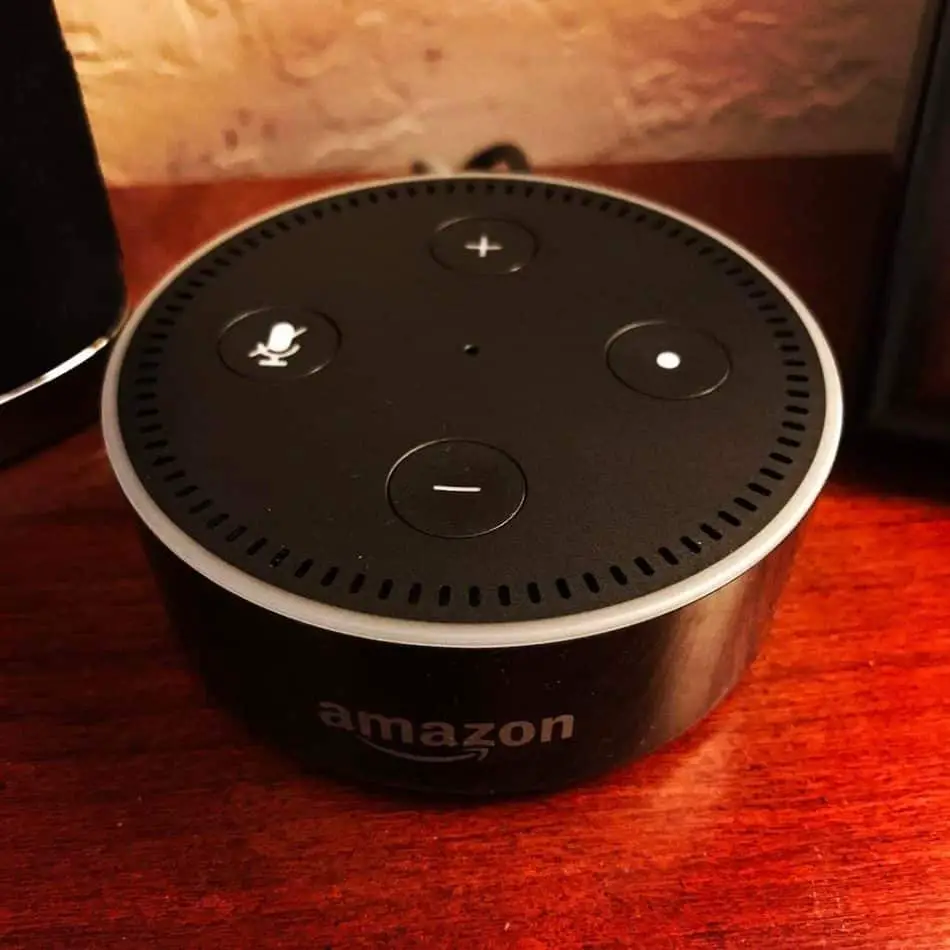 Industries leading player, the Amazon; has entered millions of houses with their Echo smart speaker. If you are just beginning out and do not want to shell out boatloads of money on a smart speaker just yet, but also want to retain the possibility of scaling up later on and even stream music, phew! See what I just did there?
The latest Amazon Echo Generation 3 comes with a fabric finish that compliments the eye. Along with it packs a punch to deliver crisp sound quality, massive features such as upgraded AI and voice drivers. Giving you the liberty to change voice profiles and also adjust the speed of the voice commands.
If you are after a HiFi system, then I would recommend you wait out on the Amazon's Echo Studio which would definitely be something that would bring in the 3D sound you want from a smart speaker.
What Are the Best Smart Speakers with a Screen?
What else does one want in life, other than having a smart speaker that can not only play your music playlists but also be able to control your speakers via the touch of the screen? Say hello to the Smart Speakers with a screen built-in into them.
The list is enormous, but I have shortlisted the top 3 performers in terms of build quality, sound, performance and reliability.
Google Home Hub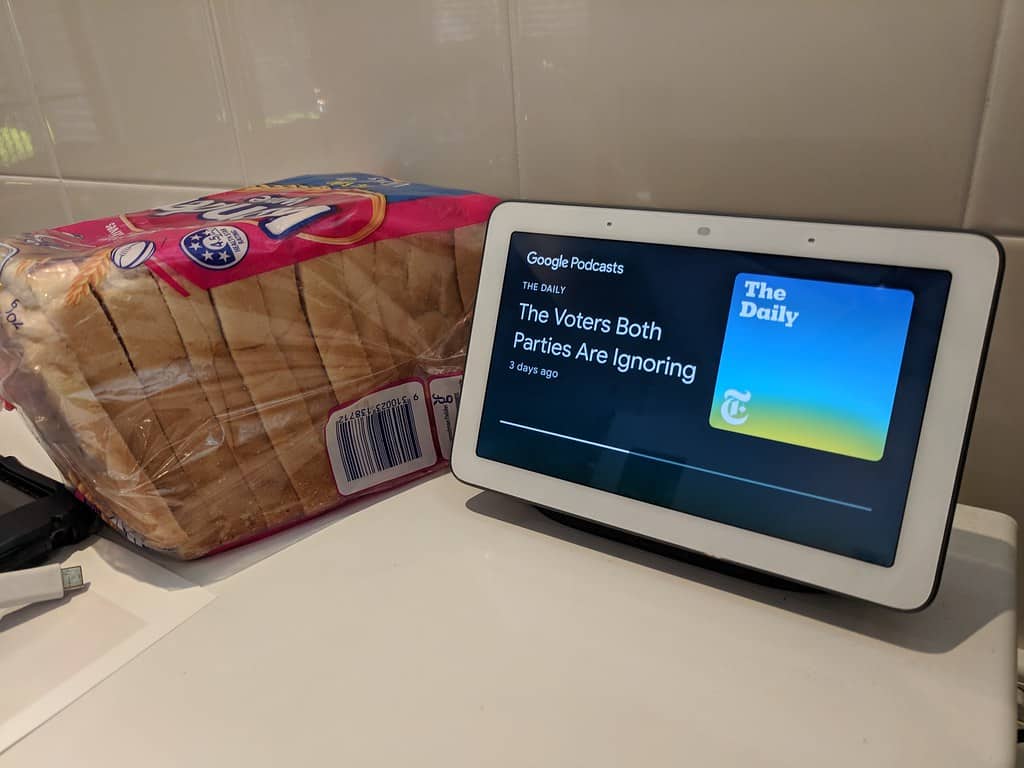 The most significant selling point to the Google Home Hub is its ability to incorporate and use Google's famous Voice Assistant and Artificial Intelligence (AI) platform embedded directly into the system. On top of that, Google Home Hub is the latest gadget from Google, and it certainly does take its arch-rival the Amazon Echo Show a run for its money.
The Google Home Hub comes packed with plenty of apps, more to which could be easily downloaded off of Google Playstore.
There is, however a downside to this particular smart speaker. The sound quality is not yet up to the mark. So if you are an audiophile, then it would give you decent sound in the background while you are busy working on something else in your home. But if you expect it to pack a sonic punch of robust sound, then this is not the best choice for you!
The price mark for the Google Home Hub is around $79. You may be able to bag a bargain during the Black Friday or any other seasonal offers. The final added benefit of owning a Google Home Hub is that it integrates well with over 5,000 smart devices from 400 companies – and counting. It is cheaper than the Amazon Echo Show.
Amazon Echo Show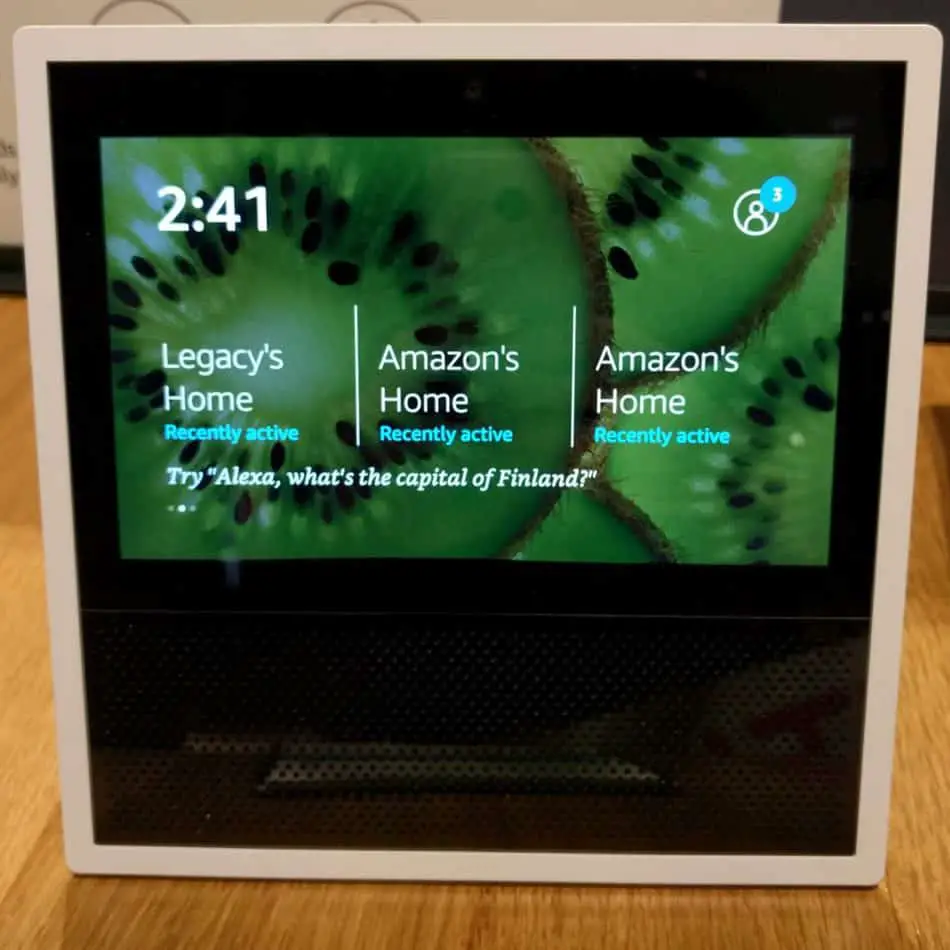 Ah! The Amazon Echo Show. Who doesn't know about the Amazon, right? Well, Amazon has done a marvellous job when it comes down to their Smart Speaker with a display screen that offers better design, a brighter screen than the Google Home Hub and marvellous sound quality.
The only drawback to the Amazon Echo Show is its limited support to the streaming services offered by 3rd party companies.
The touchscreen on the Amazon Echo Show is a decent sized 1280 x 720 pixel that is pretty decent to work on. The Amazon Echo Show is primarily controlled via the smartphone app or the GUI web interface for optimum performance, but the screen can still be used to manoeuvre around.
The Amazon Echo Show is optimised to be used via Amazon Alexa, and it definitely is an excellent addition in your home and especially your kitchen where you can ask Alexa to narrate the recipe or even play it for you right when you are chopping on about.
It is certainly not the cheapest of them all, but it certainly is scalable, and you can without a doubt in your kind integrate almost all the inexpensive smart home gadgets with it. Look at the Amazon Echo Dot if the cost is a bit of a concern to you.
My wife has bought one, and it is sitting nicely on the kitchen counter where she cooks the world's most wondrous food for our son and me. God knows if it is the Alexa that has refined her cooking or her own self. *wink*
Amazon Echo Dot
In my own personal opinion, Amazon Echo Dot is an engineering marvel. And it definitely deserves a spot in your bedroom if not anywhere else in your house.
It is capable of doing everything that the Amazon Echo Show can but in a well-built small form factor. It comes in two colours of your choice,
Black
White
Anyone who knows remotely anything about a smart speaker would easily be able to admire this eye candy of a smart speaker.
The Amazon Echo's screen is not a killer of a feature just yet. We are still waiting for Amazon to build upon the skills that would evolve around the screen present on the Echo. Once that happens, honestly; this is going to be a must-have in any smart home.
What Are the Salient Features That One Should Look For Before Buying a Smart Speaker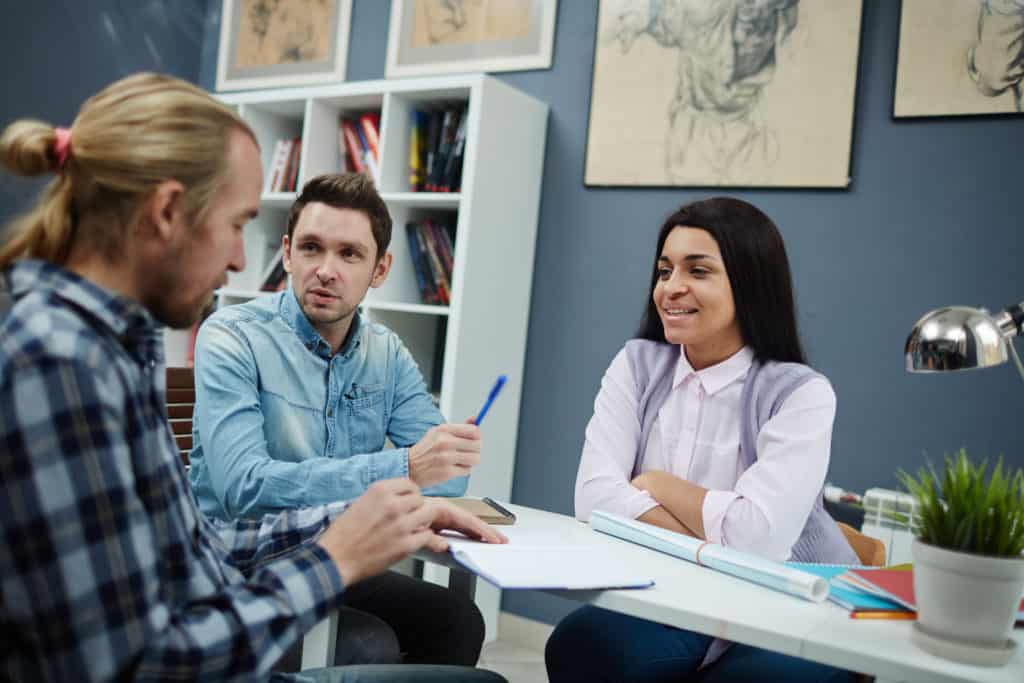 Curious how I derived to all the conclusions above out of ten's if not hundreds of smart speakers out there in the market? Read below
User Interface
Since your smart speaker is purely presenting you the solutions to your queries via voice commands, it is best to know how scalable the device is when it comes down to its configuration using the apps.
Voice Assistant
My main aim was to find out how quickly the AI responds to my queries when an instruction is given out to them. I am not being sceptical to either one; Apple's Siri or Alexa; but aptly processing the voice commands is the key.
Voice Recognition
We all know that each voice assistant has to go through a specific learning curve to adapt to your voice commands and get acquainted with it. We do not want to end up repeating the same thing over and over to our smart speaker, just for it to understand what is it that we do primarily wish it to do.
IoT Integration
This bullet point was one of the significant constraints when judging each product that I have recommended above. The key was to ensure that how each of the smart speakers is capable of integrating with the rest of the smart gadgets, you have around your household and how easy is it to communicate with them.
Built-in Capabilities
The overall convenience of the device by having it run applications like YouTube Music, Prime Video and other streaming services.
3rd Party Applications
There is always a tech monkey hidden inside most of us. We all want to explore the possibility of our device to act and perform in various other ways.
Search Features
I assessed what each smart speaker could search for from a given voice command. Such as asking about when was my grandma's birthday. No! Just kidding.
Shopping Features
Smart home speakers such as the ones from Amazon are capable of ordering products directly from Amazon just by using your voice commands. This is a great feature of people! I joke you not.
Customisation for Your Home
Some smart speakers come in a variety of different colours and bezels. No, not like the chameleons, but it is added benefit to having a fabric cover on your fancy little gadget instead.
Network Compatibility
This was very well the basis of judgement since I required each of the smart speakers to seamlessly connect and communicate with the smartphones via both Wi-Fi and Bluetooth.
Expandability
Intercommunication between other speakers via the help of external cables or via NFC or Wi-Fi.
Security
There should always be an option to mute the smart speakers in case you do not want the device to hear what you are discussing and more.
Setup & Installation
This defined how easy and difficult it was to set up the device out of the box and have it up and running.
Price
What is the value of the money you are getting out of the product that you are about to purchase?
Conclusion
Without a doubt in mind – smart speakers should be a must-have and one of the top 2 things before you embark on converting your dumb home into a smart home. What smart speaker you buy is entirely your decision now. And I hope that my recommendations of the products that I have personally tested have laid a foundation stone towards making up your mind for this essential smart home purchase.
Good luck, people! See you in my next article.