Try by standing in front of your television and yelling it at with just one question "Hey Mr Telly, are you Smart?"!
No, don't do that! Simple pun was intended when I wrote the above statement.
The technology behind television has dramatically been improved over the years, and it wouldn't be wrong to say that over the past decade; the television market has seen a massive improvement in terms of how structured and lightweight the modern TV's are. Remember the mobile phones when they were initially launched into the market? They used to be bulky, half-decent shapes and provided bare-minimum features. Similar was the case with the older televisions. And to be honest, they served the purpose, and with the ever-growing demand of smart living, almost all the manufacturers have resorted to producing smart televisions which are not only lightweight but also provide you with the best user experience. More to this later in the article!
So the question at hand is, "How do I know if I have a smart TV or not?"
The answer is:
"There is "ONE" quick and sure short way of confirming if your TV is smart or not; is by checking the menu section of your particular television. If it has an Application Store, then you certainly are the owner of a smart Television. If you are interested to know of another way of finding out if your television is smart or not, then just get hold of the remote controller and see if there are buttons on it that display "Netflix, Hulu, Amazon Prime, YouTube" on it. If it does, then you sir have a smart TV. Want to know of a third way? Tilt behind the television and see if you can find a LAN port embedded into the frame. If it does, then for the third time; you sir are the owner of a Smart Television".
Needless to say, there are many ways through which you can find out if your television is smart or not. And quite frankly, if you are already an owner to one; then chances are that the person who has bought this particular model knows if it is smart or not. So your best bet is to ask them first! A couple of other ways through which you can find out if your particular model is smart or not is by heading over to the manufacturer's website and keying in the model number of your telly. This would immediately let you know if your particular model is a smart TV or not.
Since we have got that out of the way, now let me take you through all the questions that may arise after having read the above pieces of information. You must be keen to know:
What Is a Smart TV And How Does It Work?
The first-ever electronic television was built in 1927. It is safe to say that televisions have been around for decades and before the launch of smart concept, these ordinary TV's are widely classified as "DUMB Television".
The old "dumb TV's" were capable of doing just one thing. Receive signals from an HDTV antenna, cable or other AV sources and then display whatever is being projected from those sources. Those days were great as well since that was the only requirement from a television. But with the ever-emerging technological advancements in the field of communication, the mainstream audience now expects a lot more from this piece of technology we call as a Television.
Now I am certain you are not here to know about what Dumb TV's are and how they worked. Therefore let us get straight to the topic. What is a Smart TV?
A smart TV is a delicate piece of digital television that has a built-in computer of its own. It is designed specifically for entertainment purposes and provides their users with cutting edge features such as communication, conferencing and much more. It combines a mixture of applications that are installed directly onto the television and with the help of a Wi-Fi connection then allows you (the owner) to integrate itself for your viewing pleasure seamlessly. These apps take your experience beyond just broadcasting live channels and enables you to stream media and music, providing you with endless opportunities. Modern-day smart Televisions also allow you to use a built-in browser to navigate through websites right off your television.
What differentiates a smart TV from a dumb TV? A smart TV has an operating system of its own. It comes packed with a dedicated graphical processing unit that allows it to stream crisp images and high-resolution videos.  Aside from this, smart TV's are also capable of accessing your files and videos directly from your Wi-Fi network to stream them right onto their screen. You also have the option to connect a storage media such as USB stick on which you have your own personal images, videos and music files; to be streamed onto your smart TV set.
While on the other hand, a dumb TV is just a display screen with a mechanism to broadcast whatever gets connected to it as an input source. Instead, it is your antenna cable or anything that gets attached to its audio-video ports. Quiet categorically all those TV"s that were built before 2000's fall into the category of being called "dumb TV's".
If you are keen to know what are the most used apps on smart Television throughout the world, then they are:
Almost all of these streaming services that are present on any modern-day smart Television offer you with a trial service. You can just signup using their free trial link and eventually test out their services before you sign up to a meagre monthly subscription. You just can't go wrong with Netflix and Amazon Prime video subscription; just my two cents!
What Other Features Does a Smart TV Have?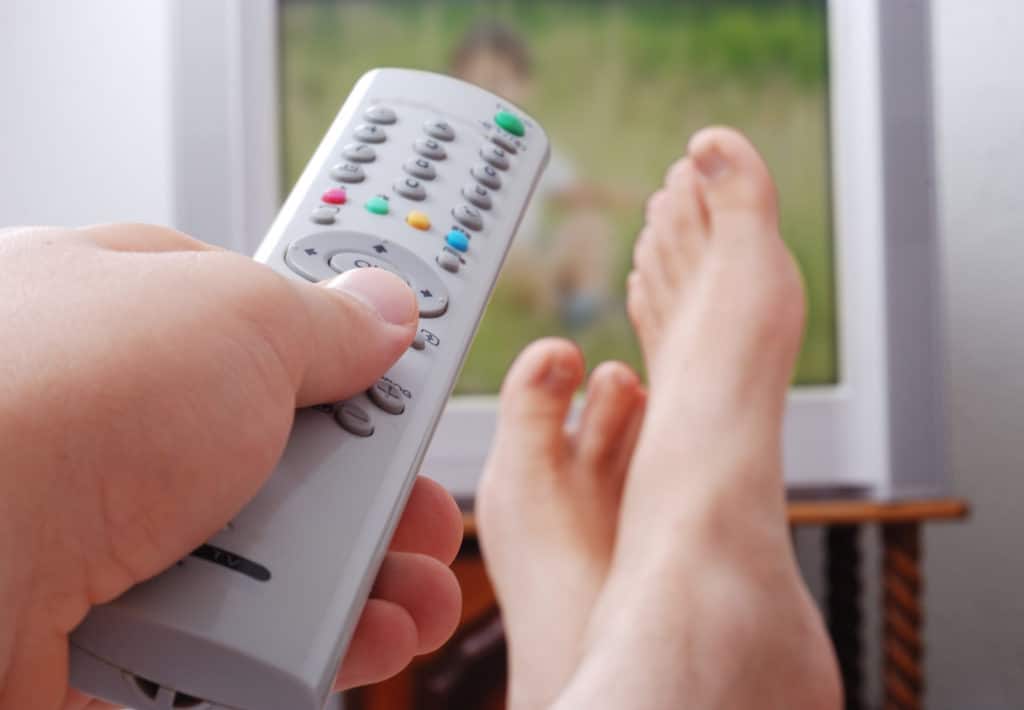 A growing number of TV models now incorporate voice recognition tools into the framework of their operating system. Prime examples are:
You can use these features to switch channels and search for programs. Almost all of the smart TV's will work with your smart speakers as well. And if you have a smart speaker that is fully compatible with your particular make and model of the smart TV, then rest assured you will have all those features in your telly as well and you control it vice versa.
You'd be pleased to know that smart TV's are gaining more and more integrated smart home features every day. If you have a compatible device at your home that is "smart", then head over to your application store available in the "menu" option of your smart TV. Search for that product and see if you can find an available app that can control the other smart device you have at your home. With modern Samsung smart Television, there is even a dedicated dashboard that comes pre-installed to control all the smart devices you have available at your home. If you are keen to know more about it then head over to the SmartThings section, and you would be pleased to find out what Samsung has to offer in terms of integration in your smart home.
Worry not if you are not a Samsung smart TV owner, similar apps are also available in the LG and Sony Smart TV's as well. LG has its own dashboard for controlling the smart gadgets you have around your home. It is called as the LG ThinQ. And if you are Sony smart TV owner then head over to Sony's dedicated Smart Home page where you can read more about it.
Different Types of Operating Systems Used In Smart Televisions
Although all the smart Televisions being built by the manufacturers these days have got one goal in mind. To enhance user experience and provide endless features that help the owner of the telly integrate and give you access to enjoy your favourite content without a fuss. But unfortunately, they all don't work the same way! In general, each manufacturer that I am about to list down below uses a different operating system which comes with its own perks, benefits, features and more. Below table should serve as a quick breakdown of what each operating system has to offer and its features.
| | | |
| --- | --- | --- |
| Brand | Operating System | Facts |
| Samsung | Tizen | Tizen is a swift OS, and it can automatically detect external devices that you connect to the TV. It also does an excellent job in labelling the accessories that you connect to it, automatically. On the top, you can also control these devices with the TV remote that is supplied with it. |
| LG | WebOS | Earlier models of the WebOS were extraordinarily sluggish and slow. The latest models of the LG smart TV comes with WebOS 3 and above. Let alone, WebOS is an elementary and fun OS to use, and it includes a motion sensor. Keep in mind the motion sensor feature is widely dependent on the remote you are using. Some models also support Google Assistant. |
| Sony | Android TV | If you are an Android smartphone user, then this OS won't take you for a surprise. It is a well-lit version of the Android you use on your smartphones. Sony Smart TV's have also got Google Cast feature embedded right into the platform that allows you to stream whatever you deem fit directly from your smartphones to the television without the need for extra software's. |
| TCL | Roku OS | Like the Roku Streaming Boxes, the Roku OS is a fantastic OS. It features the best-in-class search function that scans through every app on your screen for the content that you wish to watch. And yes it has voice search enabled. |
| Toshiba | Amazon Fire TV | In addition to the Amazon Fire TV stick's features, you also get access to Alexa, which is a personal assistant that would help navigate the content of your TV using voice control. |
How Can I Convert My Old TV To A Smart TV?
Let us now consider that you have got an oldie but a favourite "dumb TV" at your home and you just are not ready to shell out money to procure a new smart TV, just yet. Then this one is for you!
There are quite a few options through which you can convert your old TV into a smart TV. I will discuss in-depth and in great detail what I have tested and converted my grandma's old TV to a smart TV.
To convert a dumb TV to a smart version, you need a streaming device. Period! You can call it anything, a smart streaming device, a smart TV converter box. All these terms are used or can be used by you if ever decide to buy this particular equipment to convert your TV into a smart TV.
Below are the steps you should follow to convert your old TV into a smart TV
First and foremost, you need to find out if your particular TV has an HDMI port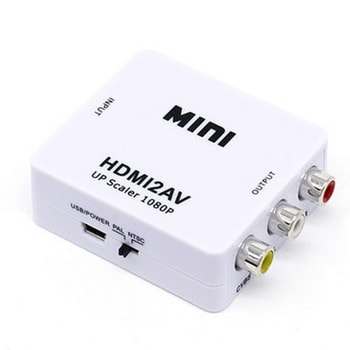 Most likely, the chances are that your TV would have at least one! If in the most unfortunate of scenarios you really do not have an HDMI port in your TV, then your best bet is to buy an HDMI to RCA adapter.
With the help of this converter, you can convert your grandma's old CRT (Cathode Ray Tube) television into a smart TV as well. Since this would give you the option to connect any HDMI based streaming devices directly into the HDMI port of the television.
Once you are done with setting up this convert on the back of your television, now is the time to pick up a shiny new streaming device for your telly. With the help of streaming devices, you can have all the features of a smart TV that are not but limited to
Streaming
Watching movies
Viewing images
Browsing
Playing games (Yes, that is entirely possible)
Which streaming device to buy for your old TV
This is where it ends for this particular article if you are someone who isn't into a lot of technical detailing and configurations. Just pick up the Amazon's Fire Stick and connect it to the HDMI port of the convert you just bought from the link above, and you are good to go. But if you are interested to know more about what other streaming devices are available in the market and what type of features they offer, then feel free to read on.
Google's Chromecast Ultra 4K
The concept of Google's Chromecast Ultra 4K is somewhat similar to Amazon's Firestick. However, it is slightly larger in size than the Firestick that Amazon has manufactured. But that shouldn't ideally put you away as both the devices connect at the back of your television and are barely visible.
This particular version of the Chromecast can connect to the internet via a separately sold Ethernet adapter. You can use this adapter if you have specifically outgrown the viewing capabilities of the device via Wi-Fi. I am not saying you can't view 4k videos using the Wi-Fi, but it is best advised to buy this adapter and then hook it up to your Chromecast alongside and connect your internet to it via an Ethernet cable for best viewing pleasure.
There are no apps or remote controllers that are available for Google's Chromecast. The whole gadget is controlled via the help of the Google Home app that is available both in the iOS and the Android. Other than that, almost all the major 3rd party applications now have the feature to stream whatever you are watching to the Google Chromecast directly from your smartphones. Needless to say, this is a convenient feature that is bound to take you for a surprise. Imagine you are watching your favourite video on YouTube and your son just pops right over to you and wants a peek into the action as well. All you can do is to just click on the "Connect to a device" option present in that app which you would want to stream from and choose "Google Chromecast" or whatever name you had chosen during the setup of the Chromecast and click-away watching the favourite video flow right onto your television.
Can a Smart TV Spy On You?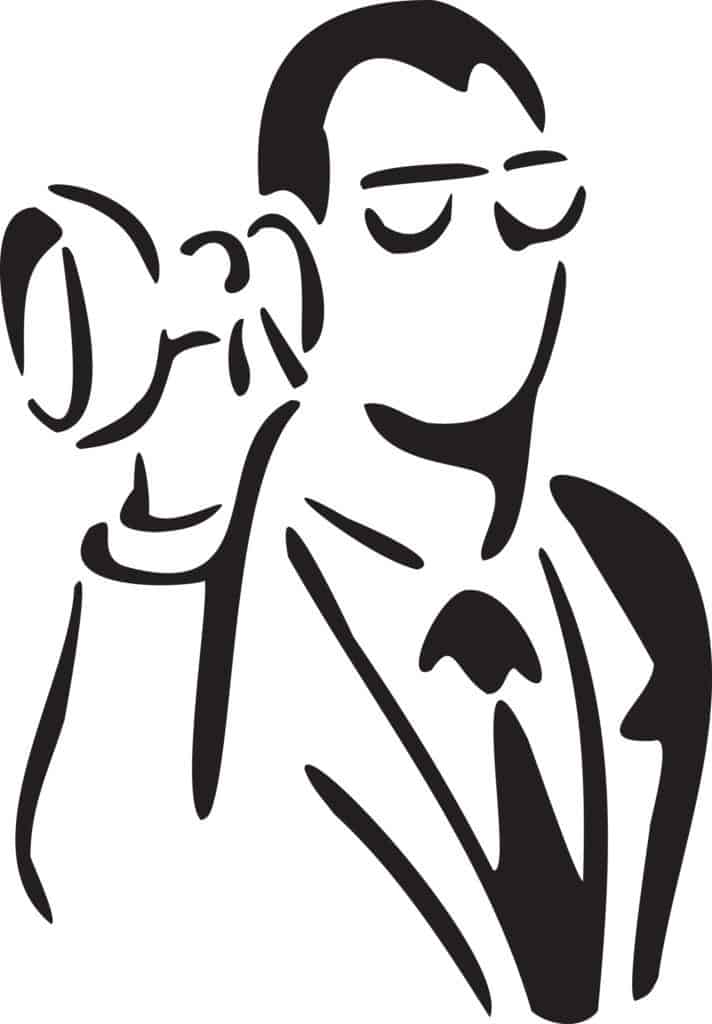 There is a lot of hype around this topic. It is best suggested that you go through the Privacy Policy of your smart TV. You can quickly head over to the manufacturer's website and key in the model number of your particular smart TV and access the privacy policy.
To get straight to the topic, the answer is "YES". Smart TV's may spy on you. The reason behind that is the developers, and the manufacturers want to know and learn more about your viewing habits and reciprocally provide you with the viewing suggestions. A prime example of such a scenario is the "NETFLIX".
Whenever you watch Netflix and leave the application or just close the television and walk away. The very next time when you fire up the application, you would see that shows or movie that you had left is present in the "WATCHED RECENTLY" tab. In line with this, the app would also suggest you similar movies and TV shows (content) that may catch your attention, and you end up watching those too. This all is widely and commonly referred to as the "enhanced user experience".
You might end up believing that this kind of a feature is a good thing since you don't then want to spend hours (Yea, I do that!) on browsing through different genres and TV shows just to find out which one to watch next. But the dilemma here is that if you do not keep your TV secure and your choice of applications limited (Especially applicable to the Android OS Smart Televisions), then you might end up getting hacked. Someone sitting all across in a different continent could possibly and potentially view what you are doing. And if your smart TV has got a built-in camera, then the possibilities are that they could even hack into the camera and watch a live feed of you or anyone around the television. And the worst part is that you wouldn't even know about it. I strongly recommend that you go through my article on how to prevent your smart home and your smart gadgets and quintessentially you are also advised to go through my article on "Can Smart TV's be hacked or get attacked by a virus" in which I have discussed how to counter such issues and how to prevent your gadgets from getting hacked.
Last but not the least, if there is an app that you absolutely love that is present on your smart TV's application store; and you would want to buy the full version of that app to access all the features it has to offer which otherwise aren't available in the Free / Trial version of that app, then I would strongly recommend that you do not use your television to complete the purchase. Head over to the app's website using your laptop or your smartphone and then login with the username and password you created in the app on your smart TV and signup using your credit card via that. There is absolutely no requirement for you to use your credit card to complete the transaction directly onto the television.
Related Questions
Here is a list of question and their answers which I thought would be helpful in line with the essence of this topic.
How Do I Know If My TV Is 4K?
The simplest and the easiest way to find out if your smart TV is 4k compatible or not is by going onto the manufacturer's website and key in your model number. If on the specifications page it says 2160p (4K ready) then you sir have a 4K smart TV.
A more technical way to find out if your TV is 4K or not is by going onto YouTube present on your smart telly and type in the search bar "4K Videos". Click on the first result. Now click on "Additional Options" and choose 4K as the streaming quality. If this highest quality of video available there is 1080p, it is not a 4K telly. But if you can see 2160p written there, then your smart Television is a 4k compatible edition.
How Do I Know If My TV Has Bluetooth?
Head over the settings/menu option of your TV using the remote. Navigate to the SOUND options and see if you can find Stream via Bluetooth option available. If you can't find one under the SOUND menu of your telly, then, unfortunately, your TV doesn't have a Bluetooth feature.
Fret not, you can always buy an external 3.5mm AUX Bluetooth Adapter and hook it up to your television to listen to the music via your Bluetooth headsets or through your favourite Bluetooth speakers.
How Do I Know If My TV Is HD?
There are a couple of ways through which you can find out if your particular TV is HD or not. They are:
Find out from your TV manufacturers website.
If your TV has been bought in the last 5 years, then surely it must be an HD TV.
If it has an HDMI port built-in, then it surely is an HD TV
If it comes with a digital off-the-air tuner, then it surely is an HD TV
How Do I Know My TV Has Freeview?
Freeview isn't a standard package that comes pre-configured right out of the box. Although there are specific models and regions where the televisions are sold with Freeview package enabled. If so is the case, then there is going to be a tiny label present on the bezel of the screen staying "FREEVIEW READY". If you are persistent in finding out if your particular TV make is FreeView enabled, then please head onto the manufacturer's website and key in the model number of your specific TV and find out.
How Do I Know If My TV Has a Camera?
The two prominent ways to find out if your TV has a camera in it are
It would say so in the owner's manual.
You should be able to see a camera built-in into the bezel of the telly
There is absolutely no reason to think that the manufacturers have secretly installed cameras into your TV. If so was the case, then the manufacturer would be ruined from lawsuits and legal actions taken against them. So rest assured, if your TV has a camera in it; it would say so on the box and the manual and most evidently; you should be able to see it.
How Do I Know If My TV Has HDR?
The easiest way to find out if your TV is HDR-enabled is to find out if there is a UHD Alliance's stamp of approval present somewhere on the box or on the TV directly itself. Some other ways of finding out if your TV is HDR-enabled are
Look for the logo (Duh!)
Compare the colour and contrast ratios between the video qualities being displayed on the television.
Check the video formats. If it supports 4K HDR at 50 Hz, then it is an HDR-enabled TV.
How Do I Know My TV Has HDMI ARC?
Alongside other HDMI ports present on your television, look closely to see if one of those HDMI ports is labelled "HDMIR-ARC". If it does, then you have an HDMI-ARC enabled telly. Congratulations!
Conclusion
Let me reiterate this yet again. If you are buying a television, let us say; today! Then remain confident that what you are buying should be a smart TV. Since the manufacturers have stopped pumping out Dumb TV in today's century. Just to make sure that what you are buying is actually a smart TV or not, just browse through the menu and see if you can find Application Store or tilt behind the television and see if you can find a LAN port. If it does, then it surely is a smart TV. And most important of all, just ask the promoters who are working in the showrooms where you are visiting to buy your new TV if the particular model that you want to buy; is smart or not.
If you find out your current TV is not smart, then the article above will serve as a foundation stone in your journey towards converting your dumb TV into a smart TV.
Happy "Jetsons" home people!